Wachters' Executive Distributors
News Flash:
Wachters' Select Cal 1000 vs Coral Calcium
Revolutionary New Product XXTRABOOST JUICE now available.
Save 5% off your retail price by ordering on-line.
Add the coupon code:
RD5031
in the coupon box of the shopping cart before going to payments.
Agnnes Kraweck PhD: agnnes@wachters.ca
(Please leave a phone or fax number if possible
for Dr. Kraweck to contact you.)
Colin Maxwell BSc BA: colin@wachters.ca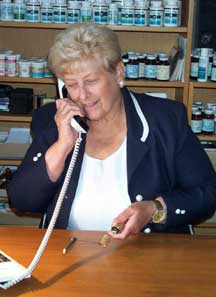 Nutritionist: If you have any questions please feel free to e-mail us at info@wachters.ca to talk to our Nutritionist Agnnes Kraweck PhD between 10am and 3pm MST Monday to Friday. Dr Kraweck uses intuitive energy techniques for determining appropriate supplementation.
Triune-Being Research Organization Ltd.
9549 107th Avenue, Edmonton, Alberta, T5H 0T6 Canada
Phone: 780-421-4284 Fax: please call for number